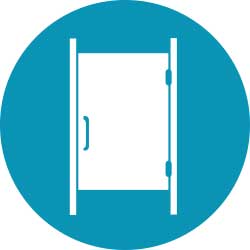 Two separate stalls, each with their own entrance, grant your guests exceptional privacy they are sure to appreciate.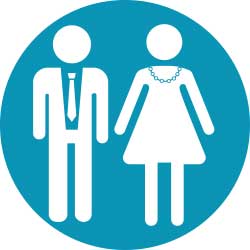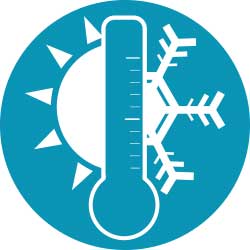 Trailer Specifications
10'11″ Height x 8'5″ Width x 15′ Length w/ tongue
Men's Compartment: 1 toilet, 1 urinal, 1 sink
Women's Compartment: 1 toilet, 1 sink
Fresh Water: 105 Gallons or water source via garden hose
Waste Water: 275 Gallons
Circuits Required (Summer): (2) 20-amp (110 volt)
Circuits Required (Winter): (3) 20-amp (110 volt)
Additional Trailer Features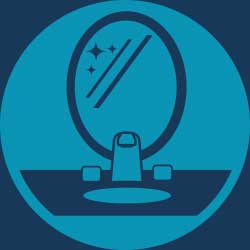 Private stalls, stainless steel sinks, porcelain hands-free flushing toilets, and on-demand running water.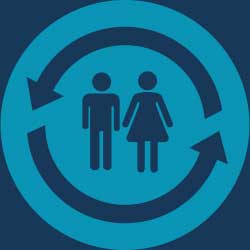 Each stall can be properly labeled with interchangeable gender identification signs for maximum versatility.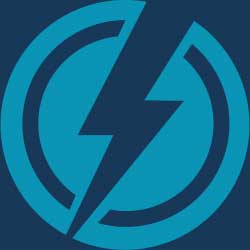 Solar power option allows for use of lights, water pump, and vents when power source is unavailable.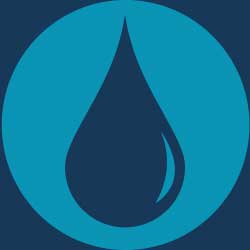 Onboard waste and water tanks make this trailer ready for weddings, birthday parties, company events, or rural video shoots.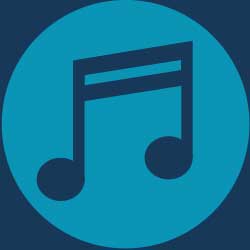 Entertainment won't stop with AM/FM/Bluetooth Stero keep the mood of your event alive.