Holding Tanks are an ideal solution for collecting waste-water, also known as grey water and black water. This discharge can come from portable restrooms, trailers or even sinks. They come in a variety of different shapes and sizes, each serving a specific purpose.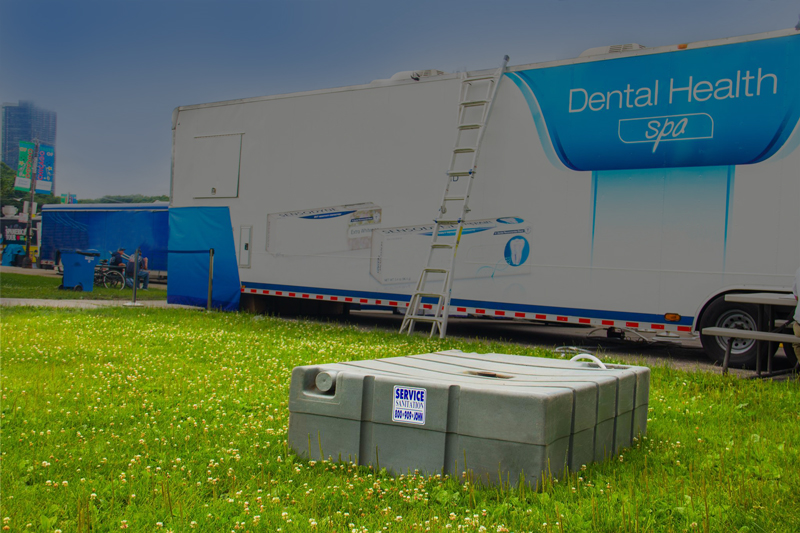 At Service Sanitation we rent a variety of different water holding tanks from 100 gallons to 5000 gallons. These holding tanks can be used with mobile office trailers at construction sites or on-site at special events or festivals.  They are also incredibly useful for industrial turnarounds and disaster relief applications.
Many of our Holding Tank Rentals are paired with our signature Pro-Flush Trailer Sanitation System. This system utilizes two portable holding tanks. One tank supplies the fresh running water, while a second tank collects the waste. We also provide scheduled service on this system which includes water delivery and waste pumping. Our system eliminates your need to be connected to city water and gives you more mobility on site.
For additional information on renting a holding tank for your construction site or special event please contact a member of our sales team toll free at 800-909-5646.