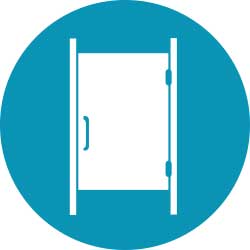 Two internal facilities, each with a running water sink.  Additionally, the men's side features a water-less urinal to conserve water and keep the facilities clean.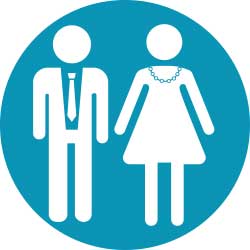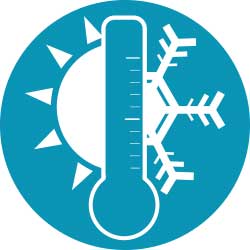 Trailer Specifications
10'6″ Height x 8'5″' Width x 8' Length (Tongue 4'3″)
Men's Compartment: 1 Toilet, 1 Urinal, 1 Sink
Women's Compartment: 1 Toilet, 1 Sink
Fresh Water: 78 Gallons
Waste Water: 200 Gallons
Circuits Required: Summer: 2-20 amp (110v) or 3000W generator. Winter: 4-20amp (110v) or 6500W generator.
Additional Trailer Features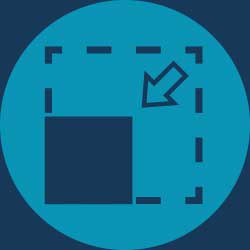 The compact size of this trailer makes it perfect for on-site filming shoots or backyard weddings.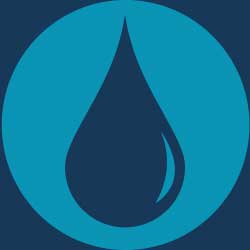 Onboard water and waste tanks bring this trailer to any site, providing maximum convenience.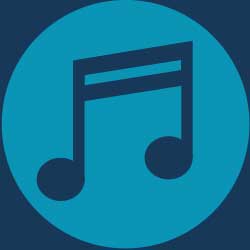 Set the tone at your event with your choice of AM/FM/CD Player capabilities.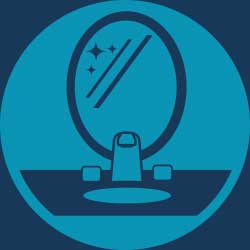 Your choice of classy, black interior with marbled walls or the simple, yet elegant tan interior with white woodwork.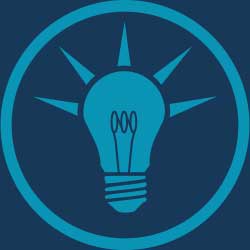 Red external light activates once the unit is locked preventing unexpected surprises and upholds the serene atmosphere.