Portable Sink Rental
Good old-fashioned hand washing is still one of the oldest and most powerful ways to prevent the spread of germs and bacteria. Unfortunately, not every venue, or event site, has running water or plumbing readily available to make this possible. For situations like this, the portable hand wash station is the perfect solution.
Dimensions: 62″ Height x 26.5″ Width x 21.5″ Depth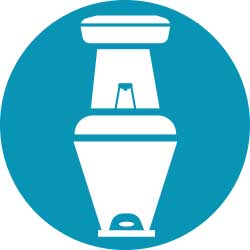 Self-contained with a 22-gallon freshwater tank and a 24-gallon waste water tank equalling about 225 washes per sink.