Empowering the American Worker
How Porta Potties Keep Your Job Site Safe
The summer sun can bring about a wave of construction projects, but with these high temperatures come the dangers of heat exhaustion and employee health.  Luckily, portable restrooms can help you and your team beat the heat and stay safe while working in the field.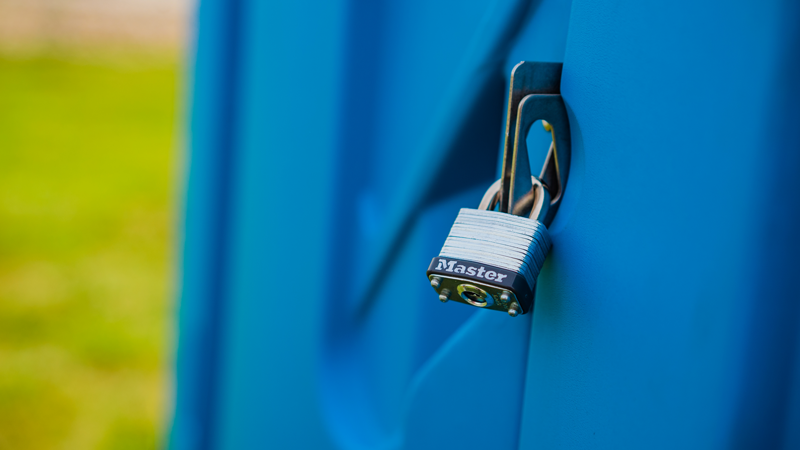 Porta Potties Include Custom Features
Believe it or not, porta potties include qualities helpful for summer construction.  Our restrooms display translucent roofs to let light in, making them accessible and visible during the evening hours. This also makes them visible to other cars or machines, preventing collisions. The porta potties can host an external lock, warding away potential animals or other nuisances and keeping your rental safe overnight.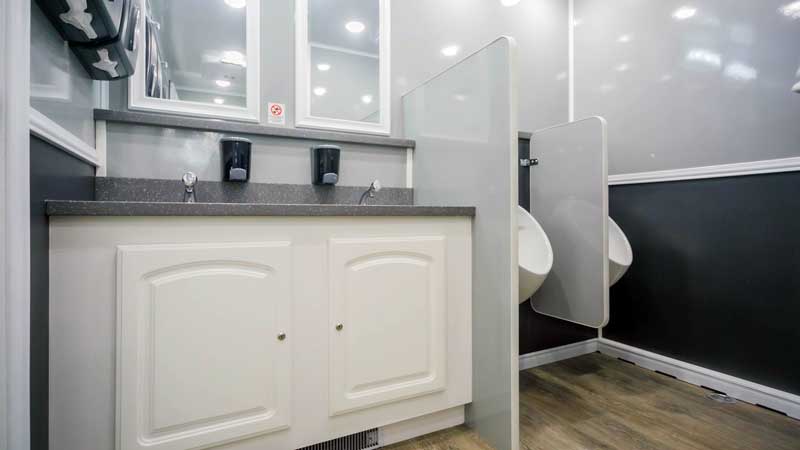 Porta Potties Give a Break From Heat
Without proper precautions, heat can pose as a serious risk for your site. Various heat-related illnesses endanger your workers and halt progress. Shielding your team from the sun, porta potties give your workers a chance to quickly recharge.  For long-term construction projects, a small restroom trailer works best. They host climate-controlled interiors, which are essential in regulating your team's body temperatures and multiple stalls prevent lines from forming. If a restroom trailer doesn't work for your site, construction sinks provide relief as your employees could quickly splash their face with water to cool down.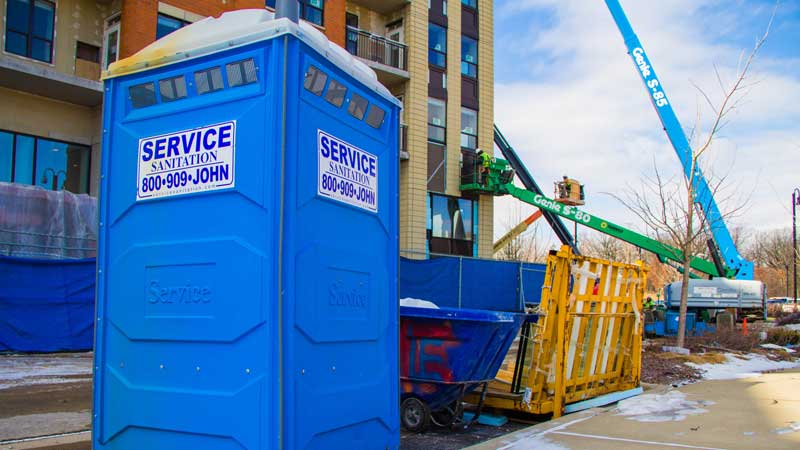 Porta Potties Offer Flexibility
Where you place your portable restroom is crucial to the safety of your workers. Too far from site or too close to traffic can put your employees in harms way. But porta potties placed in close relation to the site means less movement and exerted energy for your team, keeping your workers safe and alert. If locations change or severe weather arises, call us to move your restroom rental. This prevents your team from possible injury or heat exhaustion. But if urgent, our porta potties can be easily moved with a Single Unit Trailer hitched to the back of a truck. Being able to adjust the restroom's placement when needed keeps your site moving and your workers free from harm.