Prepping for the Big Day
Bathroom Necessities for Outdoor Weddings
The great outdoors can make for a naturally beautiful setting for wedding ceremonies.  The romantic aesthetic of the beach, woods, orchard, or even wineries can allow you to create your special day however you dream it.  If your location is without proper restroom facilities, consider a luxury restroom rental. To give you an idea of how to tastefully accommodate guests on your big day, we've compiled a list of 5 things every restroom rental need on their wedding day.
Enough for the masses
It's recommended to provide "his and hers" restrooms for your guests.  Assuming alcohol is served at the reception, generally speaking, one restroom per 25 guests is suggested.  For more information on how to calculate the appropriate number of restrooms for your crowd, please visit our restroom calculator page.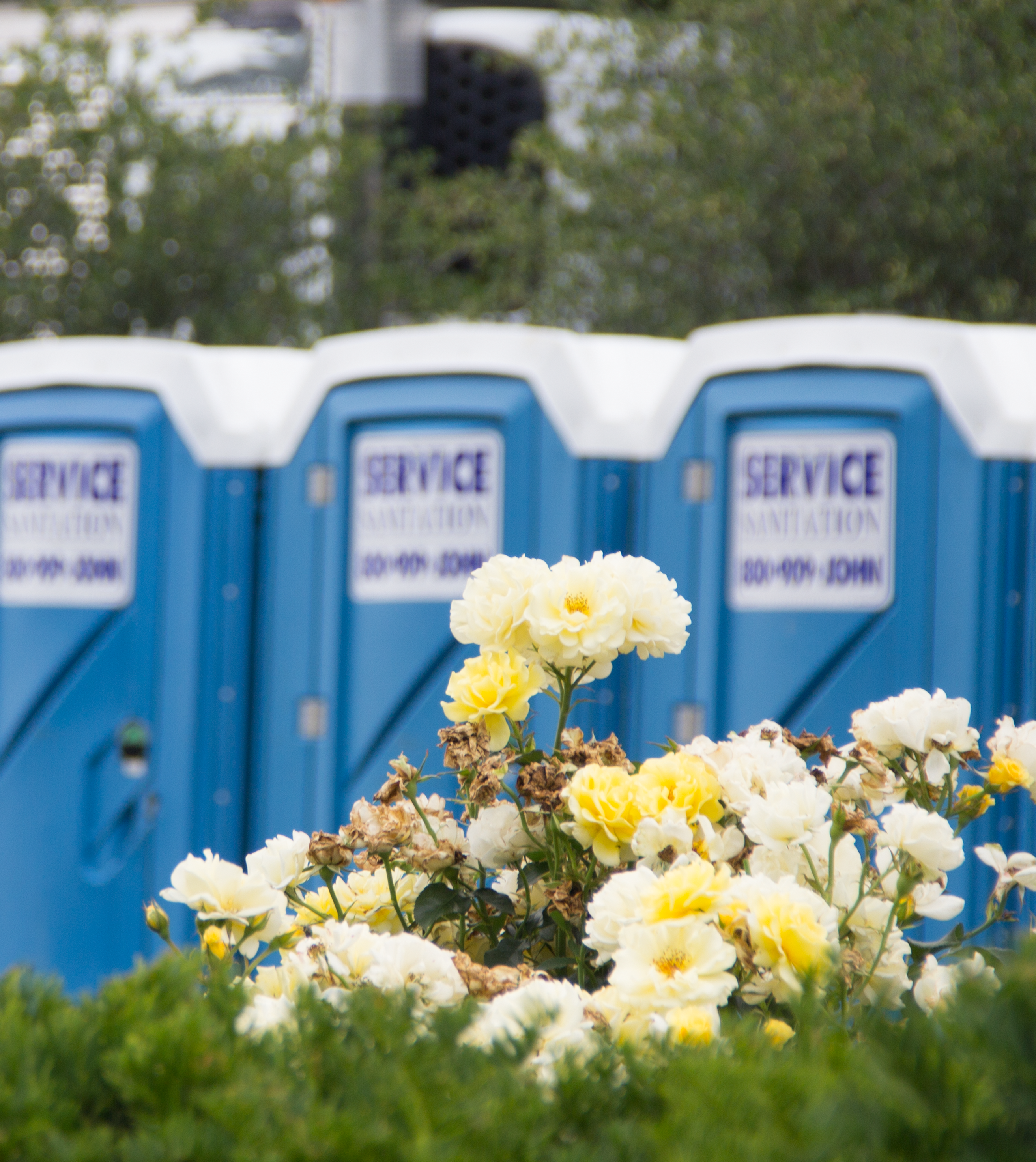 In the details
Consider dressing up your portable restroom to match the décor of your wedding theme.  Often times, customers will use elegant drapery, tenting, and custom decking or flooring.  Interior décor might include adding details such as flowers, soaps, or flameless candles.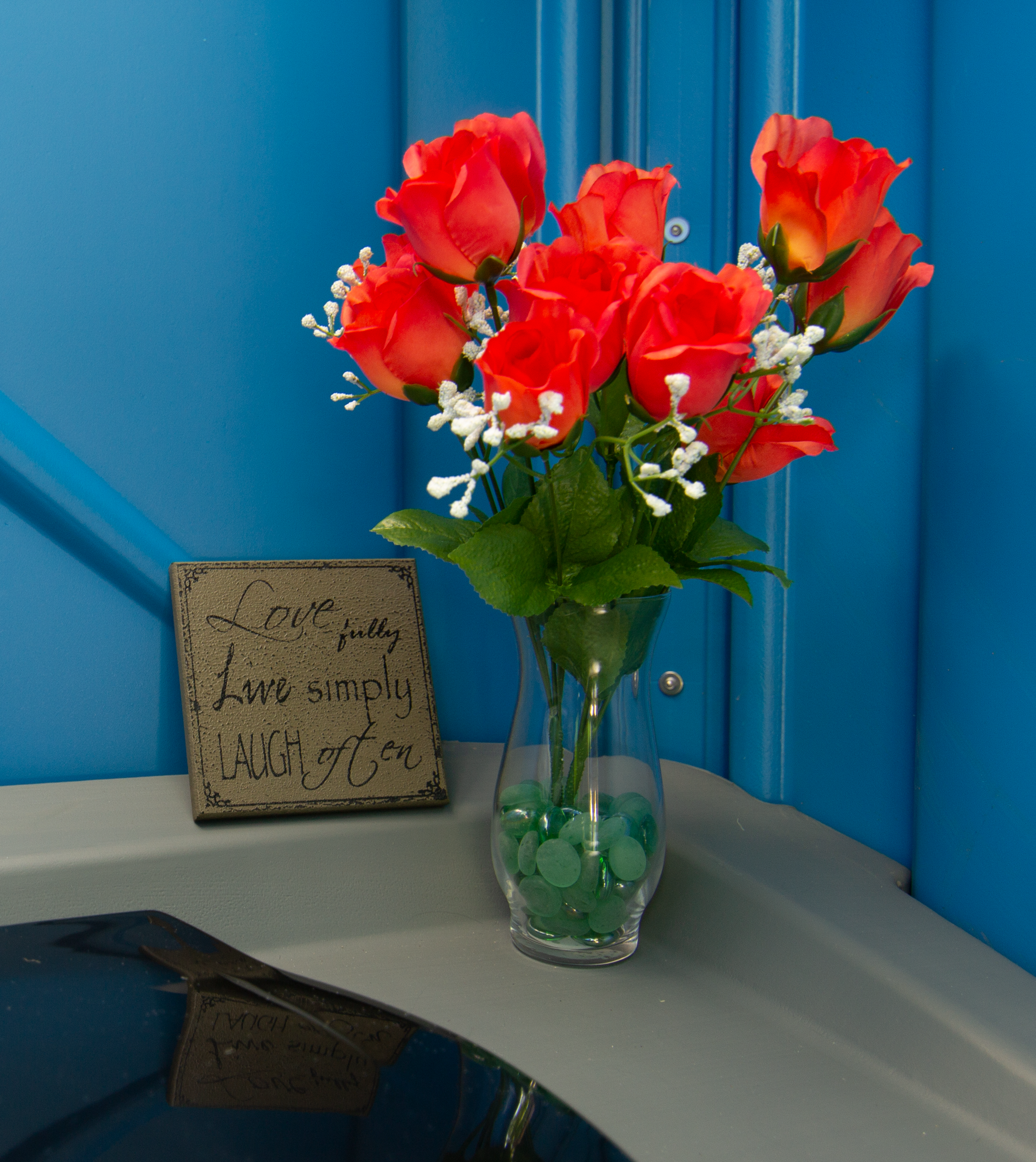 Freshen up
A mirror and ample lighting might be some of the most crucial items to put inside restrooms at a wedding.  With guests dressed to impressed, having a place to touch up is always nice.  Not to mention, the addition of toiletry baskets containing items such as breath mints, hair spray, stain remover, and tissues can make the world of difference to your guests.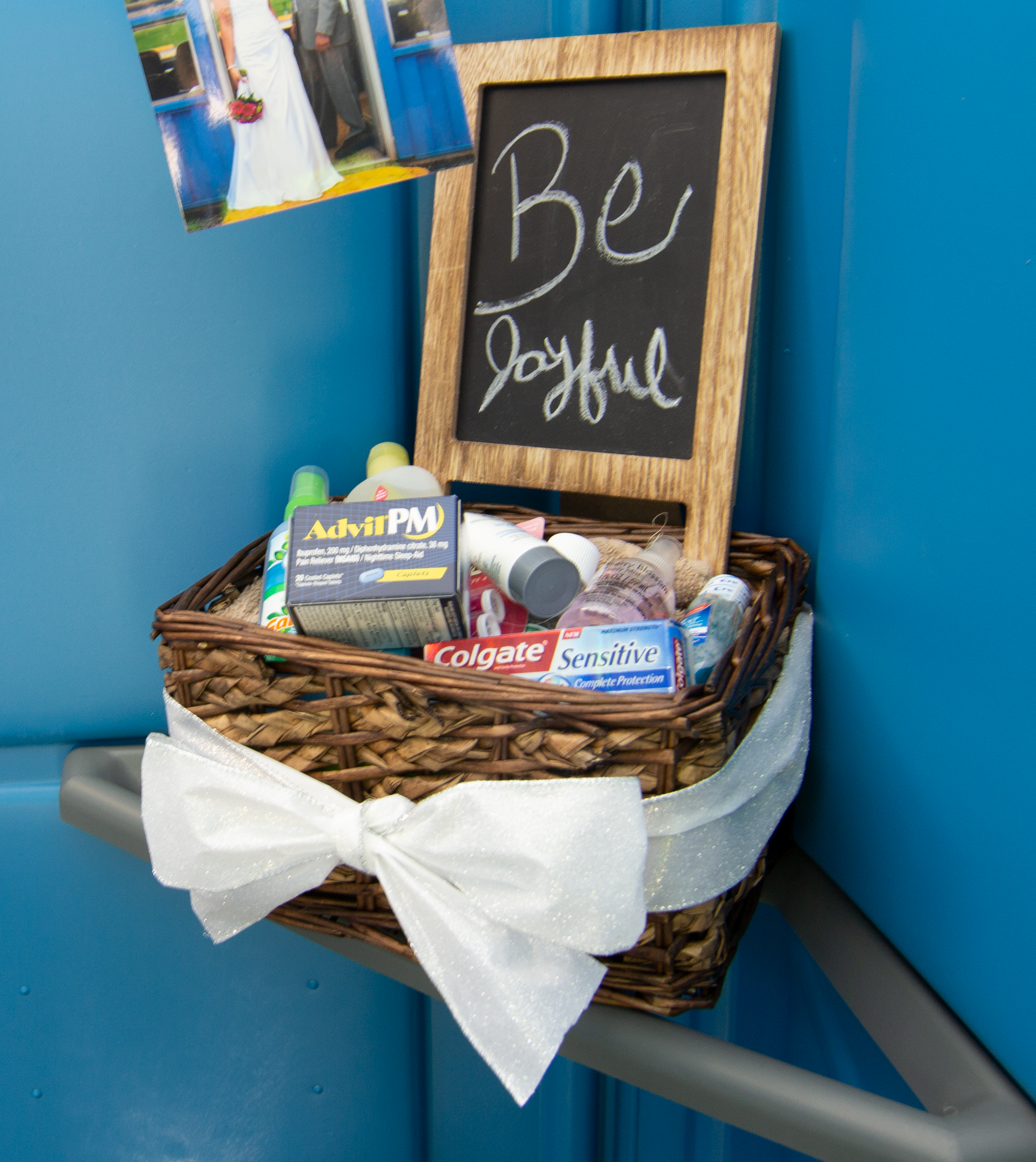 Restroom attendant
Hiring a restroom attendant will keep your facilities clean, organized, and plentiful throughout the course of your special day.  Onsite attendants restock toiletry supplies, toilet paper, and help guests keep lines to a minimum.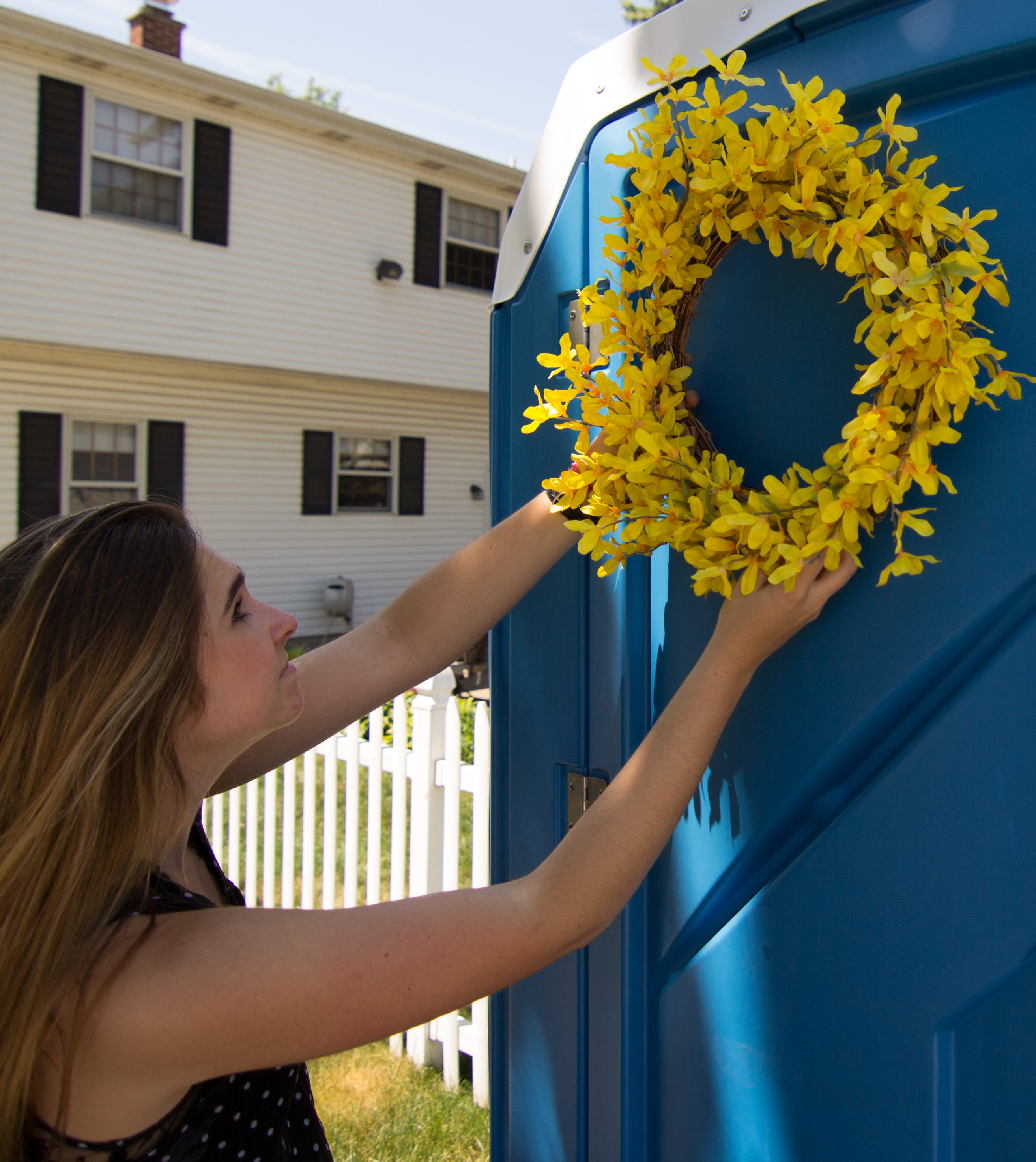 Standard to luxury
Restroom trailers can make the perfect addition to your outdoor wedding.  With individual stalls, flushing toilets, running water sinks, climate-controlled interiors, and elegant décor, a restroom trailer will take the bathroom experience to a new level.