Porta Potties for Road Construction
Whether its filling potholes, widening lanes, or redoing pipelines road construction should aim to move swiftly. One way roadwork can get done efficiently is with porta potties strategically placed on-site. If workers must leave the location each time they need to use the restroom, projects take considerably longer to complete.
Adding a porta potty to your construction site allows workers to conveniently find relief without interrupting the day's workflow. Renting a portable restroom can also help keep workers safe, as repeatedly driving to an available restroom can be dangerous. If you're taking on a road construction project, a porta potty can be of great benefit. Workers will feel safer, more comfortable, and less distracted. Let us help you get the job done!
Popular Construction Porta Potty Rentals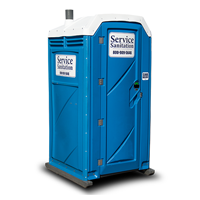 From outdoor events to job sites, this restroom has been an ideal sanitation solution for years.
These restrooms are mounted to a small, single axle trailer for easy transportation from job to job.
The crane lift restroom works great for those hard-to-reach job sites where access is limited.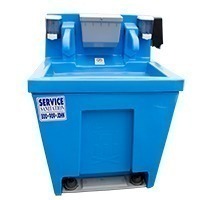 This sink was built for the most demanding work environments and is OSHA compliant.