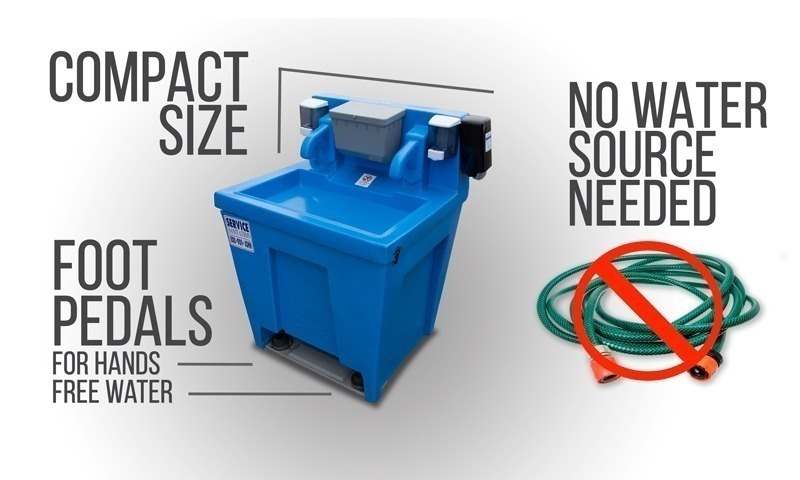 Portable Sink Rentals
Helping Keep Job Sites Clean & Sanitary
The unstable temperatures and demanding working conditions in Chicago increase the chances of employee sick days. To help keep workers at the top of their game and your construction event on schedule, consider adding a Construction Sink to your rental.
Compact in Size
Construction sites don't always have extra space to spare, especially if it's a high-rise project in the heart of the city. Specifically engineered to meet your needs, our construction sinks are higher than it is wide. This allows the sink to fit into any nook your project provides. Its size and weight makes it easily transportable, perfect for fast-paced projects and quick decisions.
No Water Source Needed
No water outlet, no problem. Our construction sinks are charged with water upon delivery and can be serviced weekly or monthly. Because of this, your workers can guarantee a steady stream of freshwater every time they wash their hands. The sinks portable nature makes them ideal for any location, structure or site. Now, your team can enjoy indoor amenities even while on the job.
Hands-free Water Pump
Designed to keep your crew cleanly this season, the construction sink's hand-free water pump is powered by one's foot. The collapsible foot pedal at the base of the sink speeds up the process and leaves workers feeling refreshed. The steady stream of water allows for multiple workers to wash their hands at once, increasing productivity while promoting cleanliness.